Gardening for self care is a beautiful practice that can be just for you, or it can be a fun activity for your whole family.
I am so excited to bring you this post from my friend and avid gardener Marie of littleparkhomestead.com.
Enjoy!
Gardening for Self Care
Gardening has lots of benefits for moms. It helps you spend some time outdoors, it is a great activity to share with little ones but it also offers moments alone with yourself.
The produce you pick from your garden has no equal in any shop for taste and nutrition.
The Problem is Gardening can Feel Daunting.
Too often we take care of our family first and forget about ourselves day after day, we keep going all day to collapse on the couch when the children are finally in bed unable to do anything but stare at the television thinking about all we have to do the next day.
I know what you're thinking: when can you find the time for gardening?
Do you really want to add more to your list?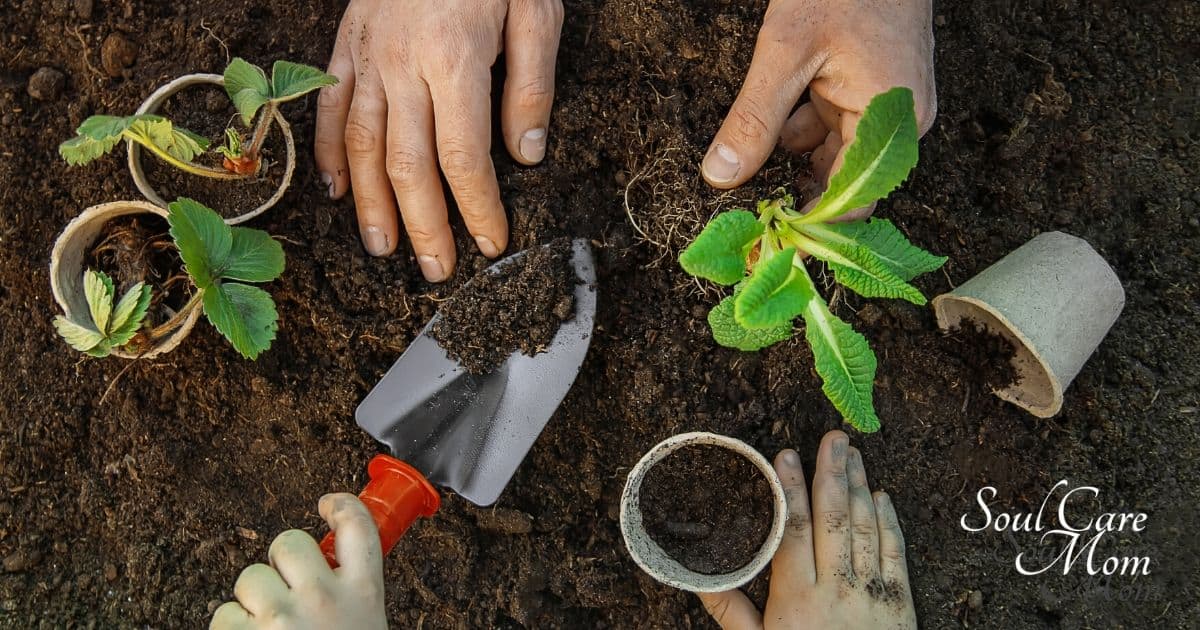 [Please Note: This post may contain affiliate links. This means that Soul Care Mom may receive a small commission if you click through and make a purchase, at no additional cost to you. Please see Disclaimers for more information.]
But Self Care Is So Important!
It may not seem like a good idea right now, but spending even 15 minutes a day, doing something for you that you enjoy will improve your energy, build your self-worth and help you cope better with the demands of the day.
I have never been happier and more relaxed since I have deliberately taken a little time in the day to take care of myself.
I have always loved gardening for self care but when I became a mom, I gave it up.
I spent all my time looking after the house, after my husband, and after my children, as well as working.
Life was so busy!
There was no time for me.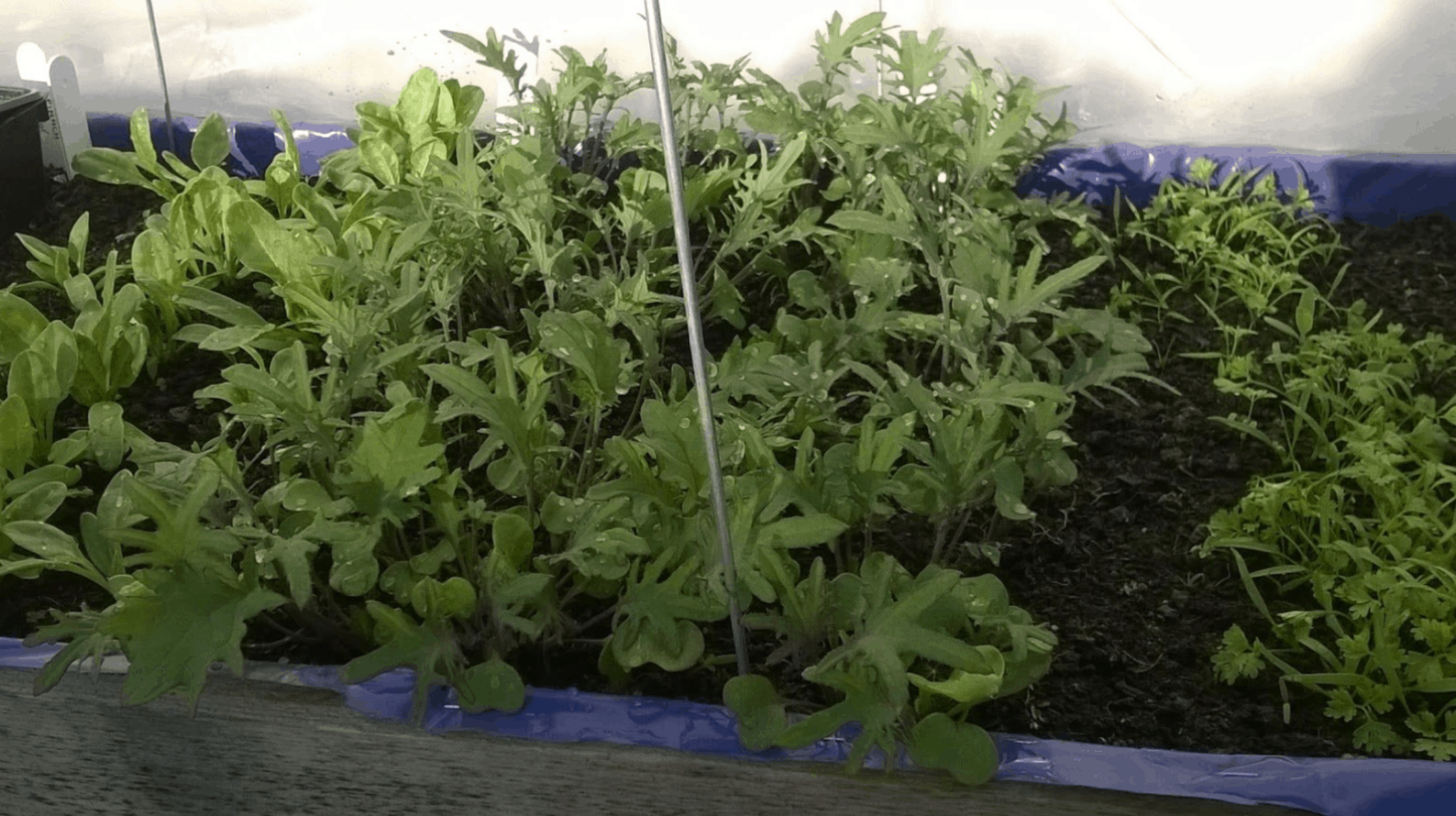 My First Steps into Gardening for Self Care
When my son brought back some beans sprouted in cotton wool from kindergarten I decided to plant them in a little trough outside our door and we looked after them every day.
It was magic.
We couldn't wait to go out in the morning to water the beans and watch them grow.
It was easy gardening and a delight to see the children admiring the flowers, then watching the little green beans develop. They couldn't wait to pick them to eat.
We only had enough beans for a meal, but they were the best we had ever tasted. We were so proud of our little harvest.
I didn't want to lose those joyful moments. The expectation, the wonder and the sense of achievement I felt growing those beans.
Every season I grow vegetable and herbs outside my back door. It has become a tradition.
It only takes a few minutes of gardening for self care every day to look after but the benefits I am getting are really worth it.
Setting up an Easy Garden
I recycled a plywood packing crate and drilled a few holes into the bottom.
I lined with an old shower curtain with matching holes.
I spread broken pots in the bottom for drainage then I poured potting compost mixed with 1/5 of sand and 1/5 of vermiculite.
Now for the Fun Bit!
I start my trough as early as March. I use seeds but you could use starts too.
I cover the trough with a sheet on hoops (the packaging from our new mattress), when it is too cold in the day and at night to protect from frost.
You can start gardening in the trough anytime in the season between March and September with plants that can take successive sowing along the growing season.
My favorite is a mix of greens, herbs, and flowers for speedy breakfasts.
In my prepared trough I seed 1 line of calendula and 4 lines of cilantro at each end, I then seed 2 lines of scallions and chervil.
I leave around ½ an inch between lines.
I divide the rest of the ground into 4.
In the first section, I seed cut and come again lettuce. In the second section, I sow bok choy, spinach in the third and finally Red Russian Kale in the last one.
I seed them quite dense because after two to three weeks, depending on the temperatures, I start thinning out and I use the micro-greens in smoothies, salads, and omelets.
The herbs and flowers also taste great in cooking and salads. Sprinkle calendula petals on salads or rice for color and flavor.
Then I leave the bigger ones to grow more and pick the outer leaves making sure I leave the center intact so they keep growing.
When they are big enough and using all the space, I harvest twice a week by harvesting them with scissors rather than just picking individual leaves, again making sure I cut high enough to leave the centers intact.
There is nothing more satisfying than picking herbs and greens first thing in the morning for your breakfast!
A Few More Tips!
Every season I lightly fork the soil (with an old table fork!) and add homemade compost on the top.
I water when the plants start wilting slightly and when the trough is out of the sun. Early morning or evening depending on the exposition.
The herbs and flowers help protect the plants from pests by hiding their smell.
Watering with nettle, comfrey or compost tea twice a month will feed them and strengthen them naturally.
Have fun gardening with different varieties and vegetables.
I just love going out every morning picking greens for breakfast and enjoying the smell of the herbs and flowers.
After the initial set up time, it is so easy and quick to take care of it!
I hope you will enjoy it too.
Don't hesitate to share your gardening experience with the community.
If you have any questions or some advice just leave a comment below.
Happy gardening!
Want ideas for more ways to nourish your soul? Get 50 Soul Nourishing Self Care Practices.
Pin this Soul Care Goodness for Later!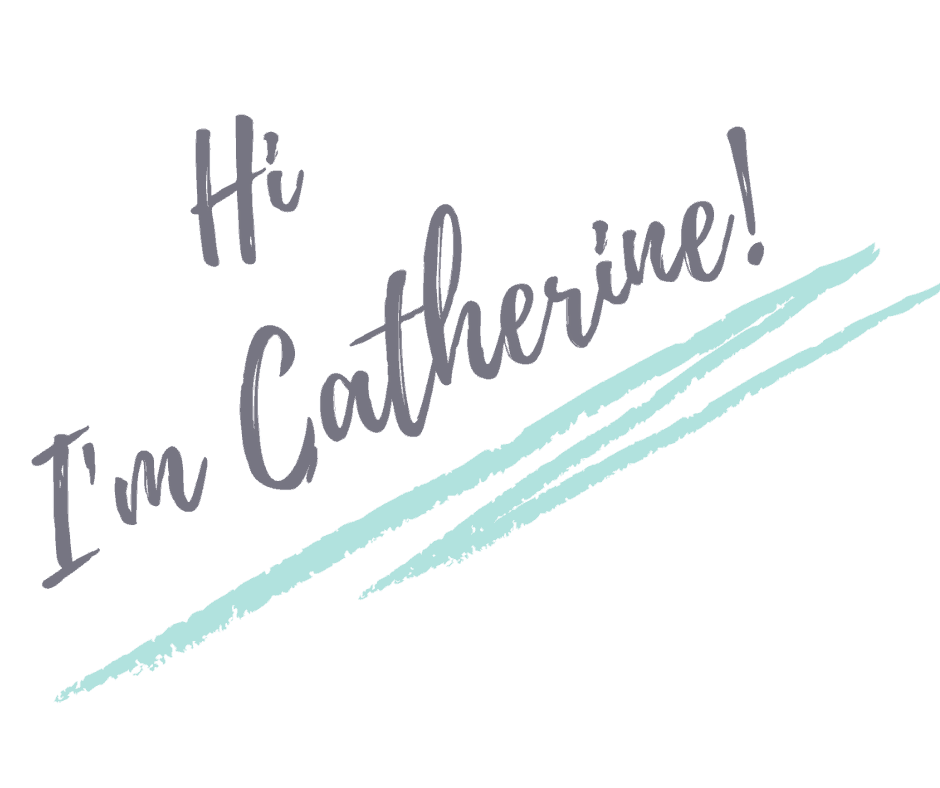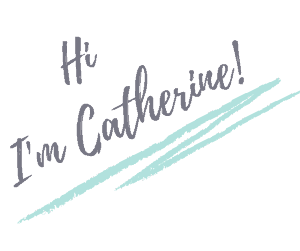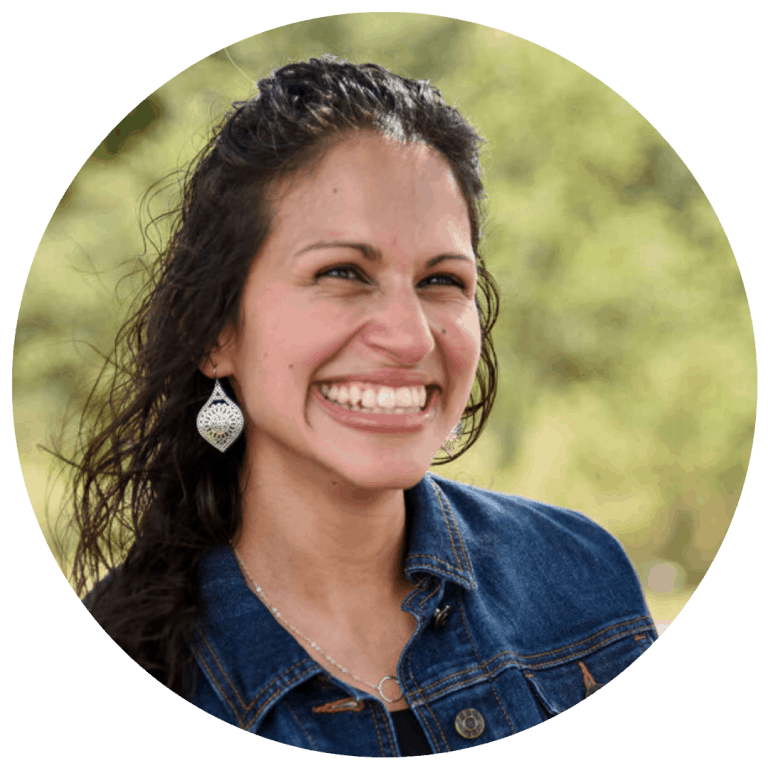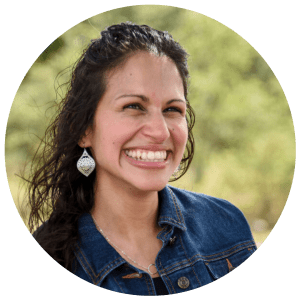 I'm Catherine Wilde homeschool mama, yoga & meditation teacher, best selling author, and mom life coach. I believe you can feel calm and find your unshakable confidence as a mom, when you first care for yourself.