Woo Hoo! Your FREE Gift is headed to your inbox. 
In the meantime…
Right now you can join Vibrant Mom Life for ONLY $7 for the first week!!
What Would Life Look Like If You Could…
★ Finally, Get Out of Survival Mode?
★ Consistently Make Space for YOU in Your Day Without the Guilt?
★ Be the Calm, Happy Mom You've Always Wanted to Be?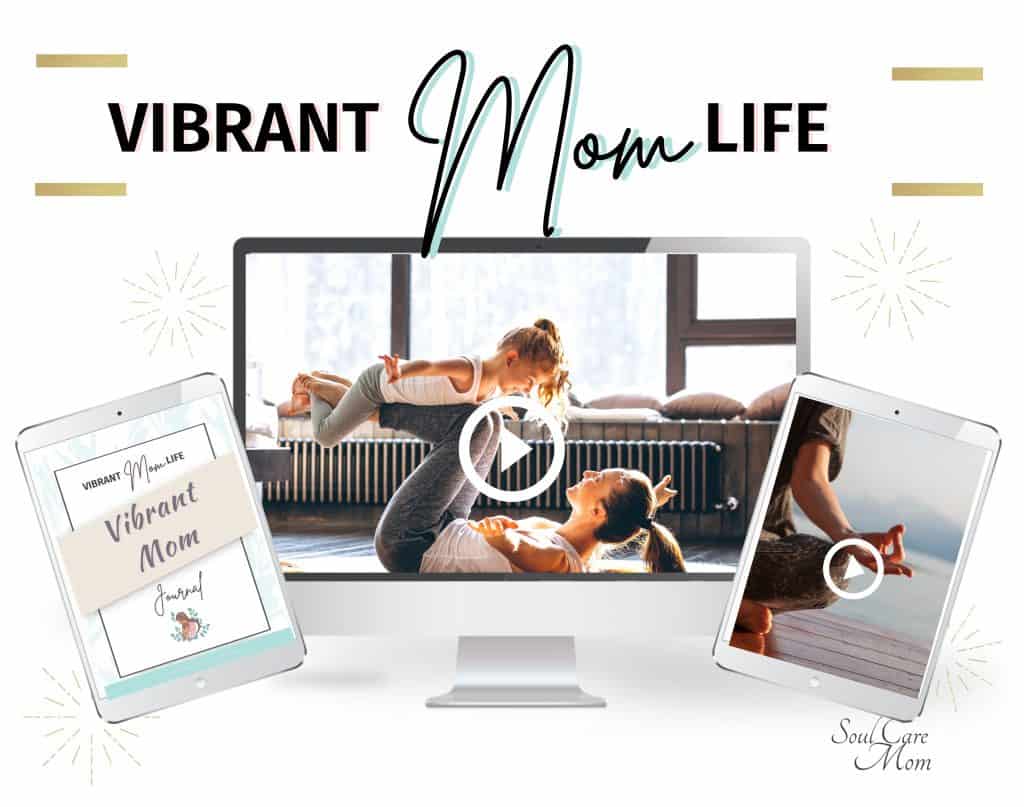 In Vibrant Mom Life you'll find:
Resources That Will Help You Feel Calm, Confident & Present In Just Minutes A Day
A Kid Zone With Mindfulness & Yoga Practices You Can Do With Your Whole Family
Private Community + 24/7 Written Group Coaching

The Peaceful Pause Library With Mini Meditations & Affirmations That You Can Do Any Time You Need to Find Calm In The Chaos Of Motherhood
"Actually seeing my inner self has been such a pivotal thing for me! The way Catherine encourages us to be easy on ourselves and not to judge our own process is just amazing! It is worth every penny, every minute, and every ounce of your time!! It has transformed my self love and I am seeing results in my family life now as well!! This community is a gold mine!!"​
"Before working with Catherine, I was easily burned out and I was really hard on myself. After working with Catherine I feel seen and heard and more self aware than ever. It's easier for me to be more accepting and less critical of myself and actually lean in and listen. This program has helped me be more loving and more present and show up better for myself and for the other people in my life. If you're looking for someone to show up and hold space for you and inspire you to hold space for yourself I highly recommend Catherine. You won't be disappointed!" ​
Ready to Make More Space For YOU in Your Day Without the Guilt?
Take advantage of this offer today, Mama!! 💖
*Happiness Guarantee: I know you'll love Vibrant Mom Life, but if you need to cancel for any reason, you can manage your subscription right inside your membership portal.
Join Today & Start Creating A Life You Love While Being The Mom You Want To Be!
Join Vibrant Mom Life for ONLY $7!!