[Motherhood can be messy, but there are ways to embrace the mess so you can feel sane, Mama! If you are feeling weighed down by the mess and chaos of motherhood…this short and sweet love note is for you!]
Hi There, Soulful Mama.
Welcome to the Soul Care Mom Podcast. I'm Catherine Wilde of soulcaremom.com.
I'm a mom of three amazing kids, a Soul Care Mom Coach, and a yoga and meditation teacher. I've helped hundreds of women. And I'm here to help you feel calm and find your unshakable confidence as a mom if you're ready to stop living in survival mode and you're ready to drop the mom guilt and overwhelm this podcast is for you.
Think of this is a lunch date with a girlfriend. Grab a cup of tea and get cozy. It's time to get honest and vulnerable and shift the traditional mindset around motherhood.
Be sure to subscribe to be the first to know when new episodes are released. Get ready to grow and feel empowered as a mom.
I'm here for you, Mama. Let's get started.
As I walk through the room, I glanced at the window and a wave of guilt washed over me. It was obvious the windows hadn't been cleaned in several weeks.
How to Embrace the Mess
After my initial guilt passed, I softened as I took a closer look.
The smudges on the glass were actually the precious handprints of my girls.
This brought back memories of the times they had rushed to the window, eyes wide and noses pressed to the glass as the hummingbird came for her daily visit to enjoy our lavender garden.
So before you rush to judge yourself. Or feel guilty for the mess in your home.
Pause, breathe, and allow yourself to follow the trail of breadcrumbs, physical or metaphorical. Back through memory lane to the moments that made that beautiful mess.
Sending you love always, Mama.
Thanks for joining me, Mama.
I'm over here smiling from ear to ear and giving you a big virtual hug. I love spending this time with you. You are amazing for showing up and carving out this space to nourish your soul. If you are loving the Soul Care Mom Podcast be sure to subscribe and leave a review.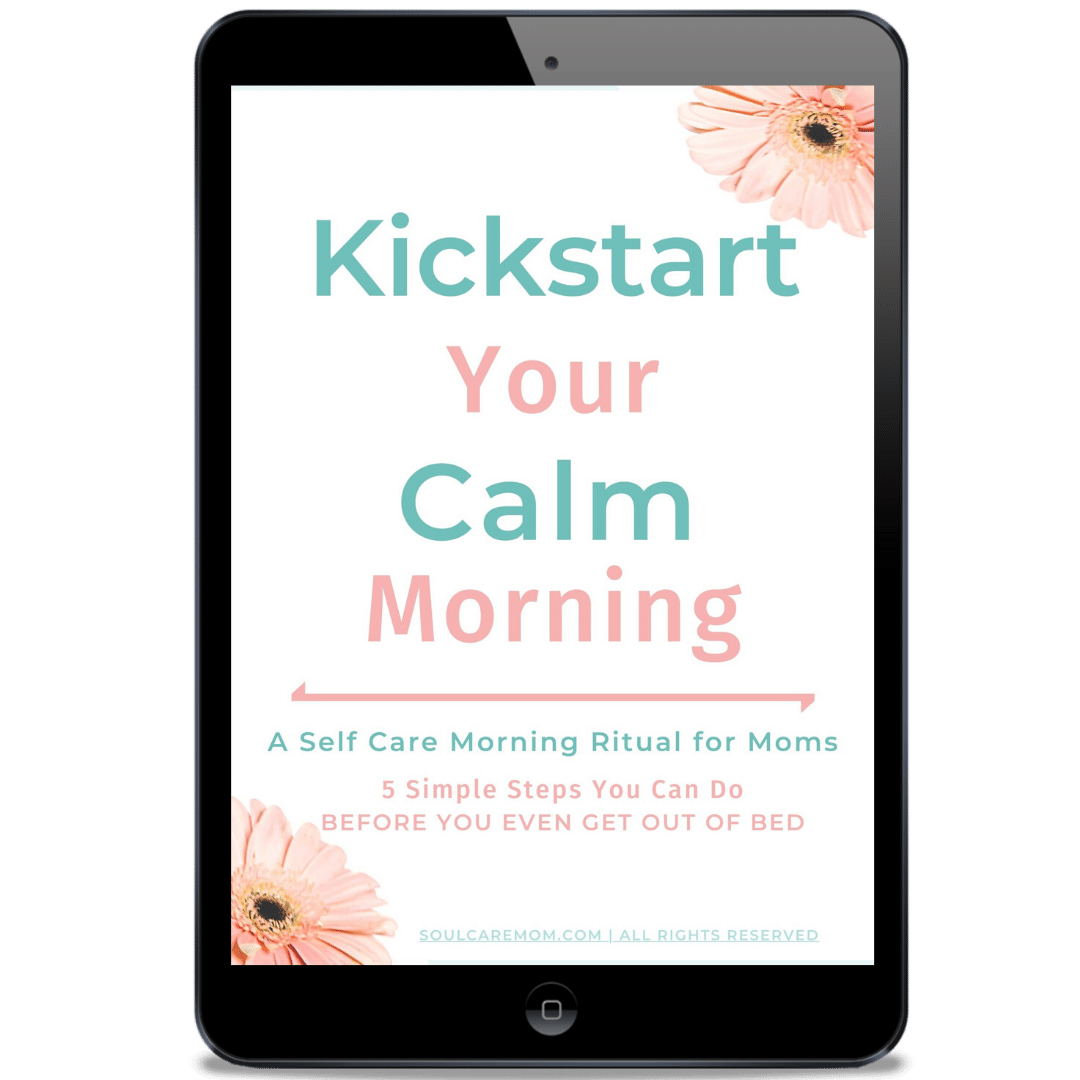 And if you were ready to start your mornings feeling calm and energized, get the Kickstart Your Calm Morning Guide a self care morning ritual for moms as a FREE gift when you join the Soul Care Mom community.
Click the button and enter your email address to get your free gift and start feeling like a calm mom today!
Sending you so much love, Mama.

Save this Soul Care Goodness for Later!