[Mom-life is tough, but I want you to know how amazing you are, Mama. Here are some words of encouragement for moms that I hope will inspire, uplift, and encourage you!]
You've probably found yourself laughing to keep from crying, crying tears of pure joy, and even laughing till you cry.
​Mom-life is the journey of a thousand emotions.
Emotions of pride, joy, sadness, anxiety, guilt, uncertainty, and overwhelming love.
​
And you may even be feeling more than one of these at this very moment.
[Please Note: This post may contain affiliate links. This means that Soul Care Mom may receive a small commission if you click through and make a purchase, at no additional cost to you. Please see disclaimers for more information.]
​
Often it can feel lonely…this journey called motherhood.
​
That's why I'm writing this love note for you, Mama.
​
This is a note to let you know you're doing amazing and you're never alone.
​
Because I know you don't hear it enough I want to pop into your inbox with love notes.
Little affirmations and notes to wrap you in love and empower you to keep going and remind you of your innate superpowers.
​
Think of these as the little love notes you got or wished you'd received in your lunchbox as a kid.
---
I want you to know just how incredible you are and just how much you mean to your kids (even if they might not say it in so many words).
I hope these love notes are a breath of fresh air for you.
A beacon of hope, truth, and love especially on the days where you need them the most.
I want you to know that you are enough, you do enough, and you are not alone.
No matter where you are in mom-life, you'll find me by your side, giving you a warm embrace and always cheering you on.
So while I love sharing all of my self care tips and tricks with you I also want to sprinkle in these little notes of encouragement and love.
​
My hope is that they give you hope when you most need it, make you feel loved when you're feeling lost, and help to empower you anytime you need a little encouragement.
---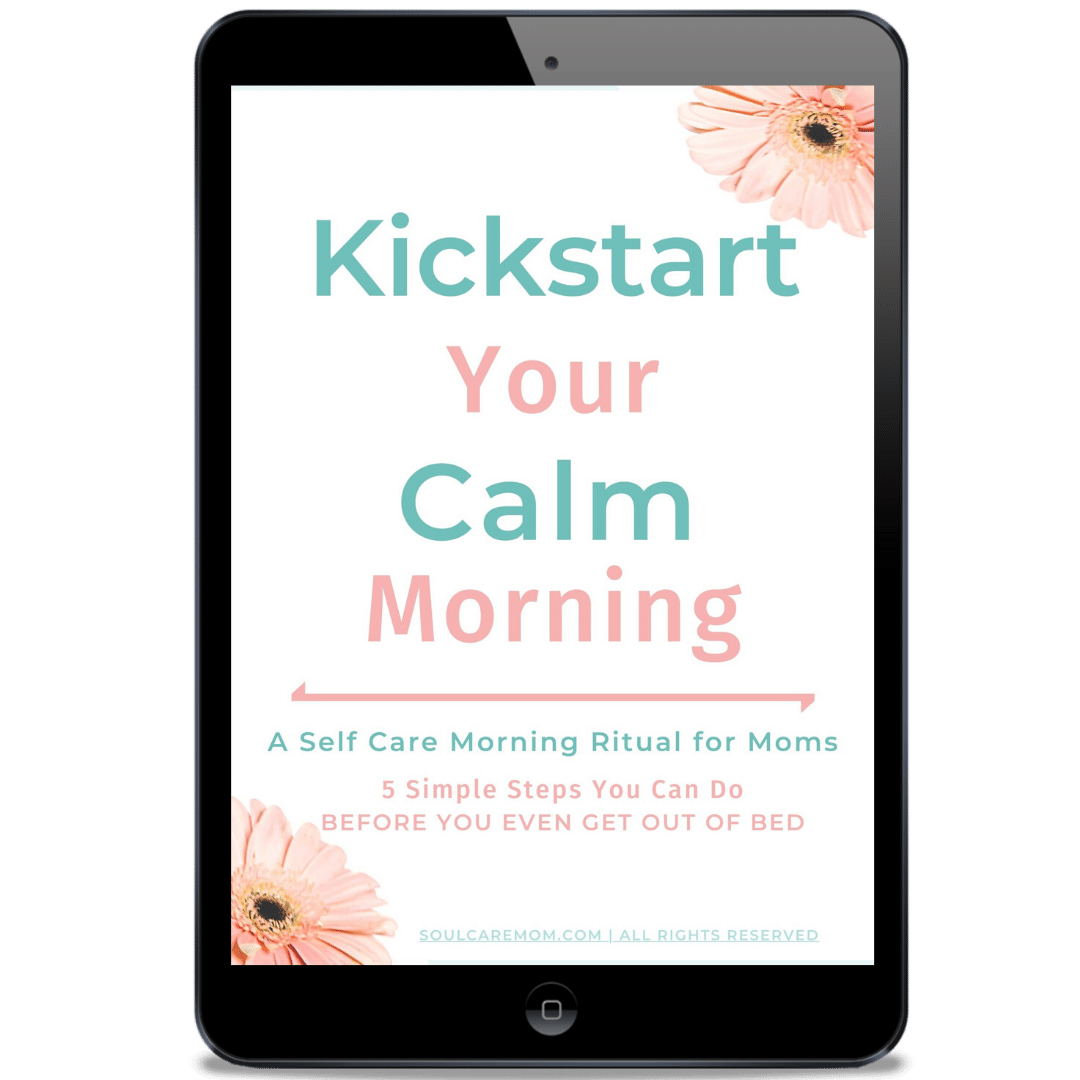 Join the Soul Care Mom Community and get your Free Self Care Morning Ritual for Moms!
---
Pin this Soul Care Goodness for Later!