[Ready to simplify and find more slow in your life? Discover simple ways to slow down and create a more cozy life with hygge self care.]
Waiting for the tea kettle whistle, I breathed in the aroma of the tea leaves and spices.
As I poured the hot water into my mug, I felt the warmth of the steam as it wafted up toward my face. This simple practice filled my cup literally and metaphorically.
This small act of self love allowed me to feel cared for.
To the outsider, it probably just looked like someone making tea.
No. Big. Deal.
And really, it was nothing fancy. But it was the presence I brought to the process that made these few moments priceless.
The days are long, but the years are short.
That saying feels so true as a mom.
Are you feeling overwhelmed by the daily demands of motherhood? Do you find yourself wishing for a way to slow down and reconnect with yourself?
When we intentionally press pause and slow down, we're better able to savor the journey and enjoy mom life.
Hygge self care is a topic that is near and dear to my heart, as it has helped me immensely in my own life. As moms, we often put ourselves last on the list of priorities. But in order to be the best mothers we can be, it is so important that we take care of ourselves first and foremost.
Hygge self care is a wonderful way to do just that. It is all about taking time for yourself – whether it's taking a relaxing bath, reading your favorite book, or simply taking a few minutes each day to yourself – and making sure you are happy and healthy.
Experience the joy of Hygge Self Care and take a moment to slow down and enjoy some much-needed self-care.
Make yourself a cup of tea and enjoy these hygge self care ideas to help you infuse your days with more ease and self care so you can physically and metaphorically fill your cup and find more ease in motherhood.
I hope this blog post will give you some ideas on how you can incorporate hygge self care into your own life. Thanks for reading!
What Is Hygge Self Care And Why Is It Important?
What is hygge self care? Hygge (pronounced "hue-guh") is a Danish concept that has taken the self-care world by storm. It stimulates feelings of warmth, comfort and contentment – ignoring what's happening around you and instead focusing on what makes you feel safe and can give a sense of belonging.
Hygge self care encourages us to slow down, be in tune with our emotions and enjoy life's simple pleasures. This type of self care puts emphasis on moments like sitting around a cozy fire outside, lighting candles and enjoying a cup of coffee or tea with friends or family, or being present while reading a good book.
By slowing down and savoring these moments of simplicity, it fosters connection not only with ourselves but with those around us as well, providing essential benefits that can last for years to come. Ultimately, taking the time to practice hygge self care yields many potential benefits such as improved mental health, increased happiness and reduced stress levels, making it truly worthwhile.
How To Create A Cozy And Comfortable Space For Yourself
Creating the perfect cozy and comfortable space for yourself is the art of the Danish hygge.
First, start by identifying the places that make you feel the most relaxed in your home. This might be your bedroom, living room, or even a large closet.
Once you've determined your favorite spot, maximize the coziness by adding pillows and blankets to the furniture, setting up calming candles or string lights across the area, and playing soothing music if desired. That way, whenever stress starts to seep in during the day you can retreat to your cozy hygge-space and find peace.
Simple Things You Can Do To Make Your Life More Enjoyable
Taking the time to enjoy simple pleasures in life can make a big difference in the way we feel. Whether it's taking your afternoon tea outdoors or adding a sprinkle of something extra special to your breakfast, simple things like this can go a long way toward bringing happiness.
Incorporating Hygge into your lifestyle is one way to practice simple self care that can help create more joy in every day living.
A simple walk to soak up some nature, slowing down during motherhood moments, and figuring out little ways of making self care part of daily life are all simple steps you can take to live happier and more content with whatever comes your way.
The Importance Of Taking Time For Yourself
Taking time for yourself is essential to self-care, especially in our fast-paced world. Hygge self care can help you slow down, take a step back and appreciate the smaller moments of life.
Whether you are a mom with a busy household or just managing everyday life, self care can be something as small as taking five minutes to enjoy a cup of tea or spending an entire day relaxing and doing nothing at all.
By incorporating self-care practices such as hygge self-care into your routine, you will be able to prioritize your wellbeing and live a slower, simpler life so that every moment counts.
How To Find Balance In Your Life
Finding balance in motherhood can be especially tricky, but it's possible with a little self care. Hygge is an excellent way to practice self care – it encourages coziness, togetherness, and the appreciation of small moments.
You can easily incorporate hygge into your daily routine and make meaningful time for yourself. Begin with simple things such as dimming the lights, diffusing essential oils, adding new pillows to your couch, or lighting some candles.
Carve out time on your schedule for relaxing activities like journaling, reading a book, or taking a bath. Keep striving for balance in motherhood and don't forget to prioritize self care, you'll undoubtedly feel the calming effects of hygge!
Hygge self care is all about taking the time to enjoy life's simple pleasures and creating a cozy, comfortable space for yourself. It's important to take the time to do things that make you happy and to find balance in your life. By incorporating some of these tips into your daily routine, you can start each day feeling refreshed and rejuvenated.
Ready To Slow Down And Infuse Your Days With More Self Care?
Get your free self care morning ritual to start each day feeling your best!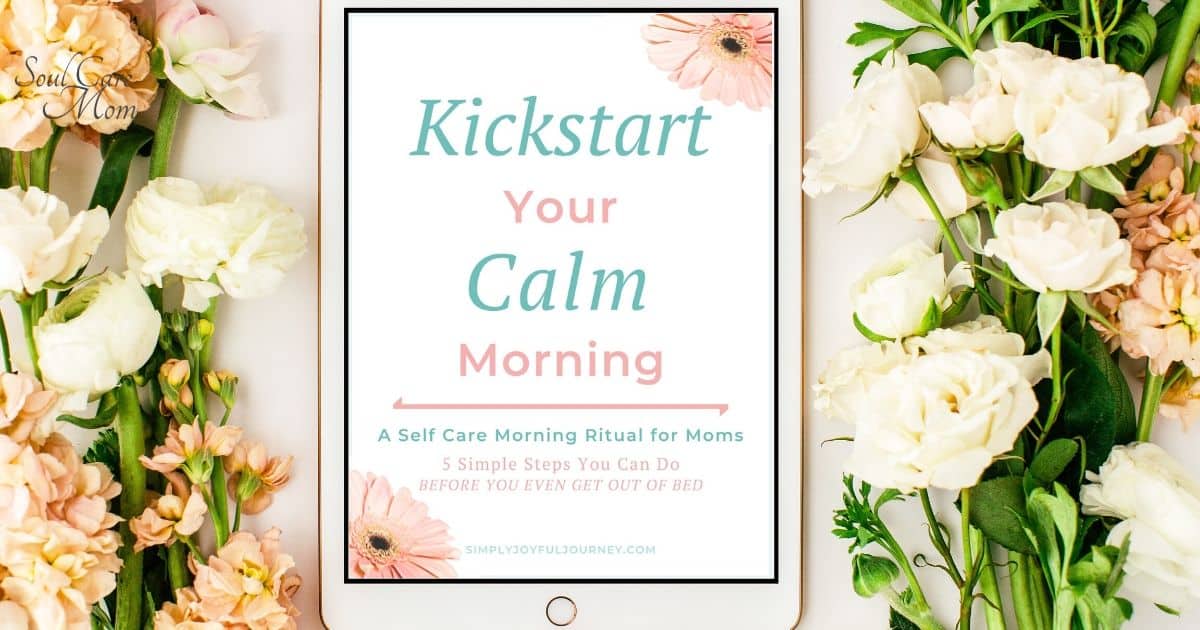 Click the button below to get your FREE Gift to help you start each morning feeling calm and energized!
Save This Soul Care Goodness For Later!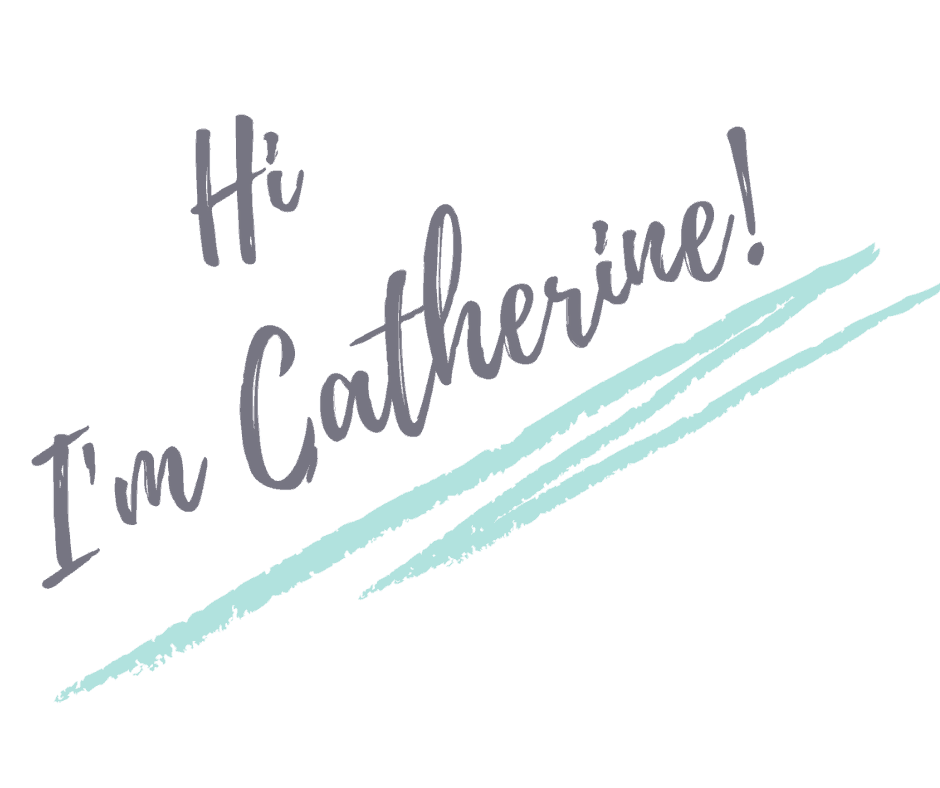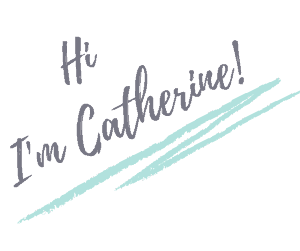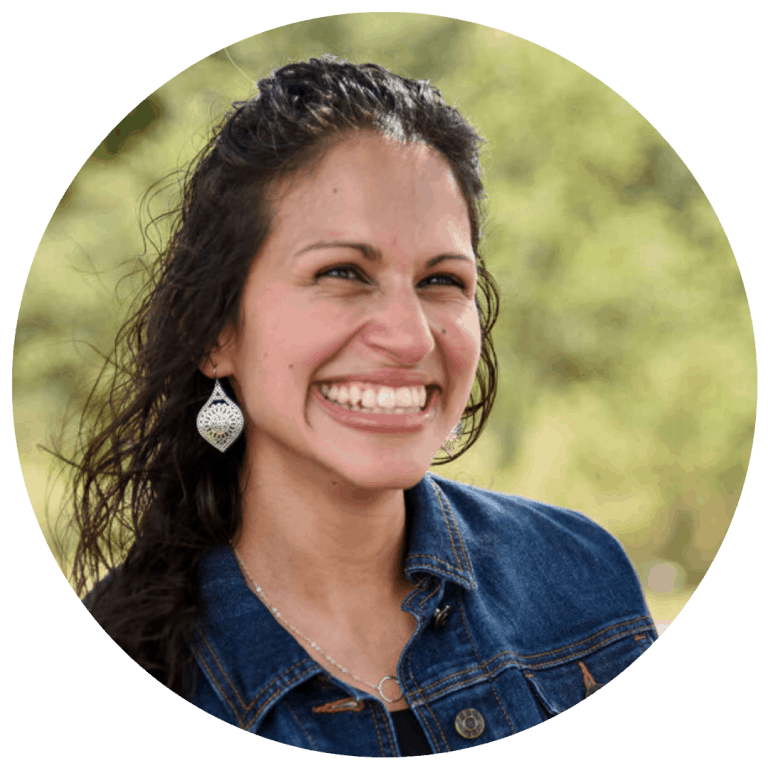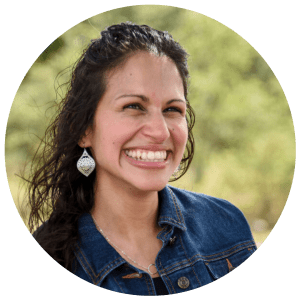 I'm Catherine Wilde homeschool mama, yoga & meditation teacher, best selling author, and mom life coach. I believe you can feel calm and find your unshakable confidence as a mom, when you first care for yourself.