[Discover the transformative power of intuitive dance as a means to reconnect with your inner self. Dive into this guide to learn how movement can unlock self-awareness, healing, and a deeper connection to your emotions!]
How many times have you wished for a magic wand to ease the stress and tension of the day? We might not have a wand, but we do have something that's almost as magical – Intuitive movement and intuitive dance!
These practices are about reconnecting with your body, letting go, and experiencing the joy and freedom of movement in the way that feels right for you in the moment. It's about stepping out of the mold, shaking off the stress, and finding your unique rhythm.
In this episode of the Soul Care Mom Podcast I chat with Audrey Benson Nuamah a Dancer and Choreographer and amazing mom of three as we dive into how to connect with your body and find intuitive movement through intuitive dance!
Slip into some comfy dancing clothes and join us on this journey of self-discovery and empowerment through intuitive movement and dance.
You can also listen to this conversation on iTunes, Spotify, or your preferred podcast platform.
[Disclaimer: The information shared is from personal experiences and/or research. We're not medical professionals. We share in hopes that it will help you tap into new insights and inspire you. Everything shared is for informational purposes only and is not intended as a substitute for medical advice. Always seek the guidance of a trusted health professional for your unique journey.]
Please Note: This post may contain affiliate links. This means that Soul Care Mom may receive a small commission if you click through and make a purchase, at no additional cost to you. Some episodes may contain paid endorsements and advertisements for products and services. And guests may have a direct or indirect financial interest in products or services referred to herein. We only recommend products and services that we believe in, trust, and would recommend even if we didn't receive a commission. Please see disclaimers for more information.
Hi there, Soulful Mama! Welcome to the Soul Care Mom podcast.
I'm Catherine Wilde of SoulCareMom.com. I'm a mom of three amazing kids, a Soul Care Mom coach, and a yoga and meditation teacher.
I've helped hundreds of women, and I'm here to help you feel calm and find your unshakeable confidence as a mom.
If you're ready to stop living in survival mode and you're ready to drop the mom guilt and overwhelm, this podcast is for you. Think of this as a lunch date with a girlfriend.
Grab a cup of tea and get cozy.
It's time to get honest and vulnerable and shift the traditional mindset around motherhood.
Be sure to subscribe to be the first to know when new episodes are released.
Get ready to grow and feel empowered as a mom.
I'm here for you, mama.
Let's get started.
Why Practice Intuitive Movement As A Mom?
Catherine Wilde
Hi, Audrey. Thank you so much for joining me today.
I am super excited to talk with you about movement and especially intuitive movement and feeling into our bodies.
I love that we get to do this because whe we first connected, we had a phone call and just your beautiful energy, I could feel it through the phone.
I love that we're connected and I'm so excited to share your story. Could you start by sharing a little bit about your journey, about your family, your journey with dance, and how you came to help moms with the beautiful work that you do?
Audrey Benson
Yes, absolutely.
First off, thank you, Catherine, for having me on here. I've been really looking forward to this.
And yeah, that phone call was amazing. And just everything that you stand for, I was like, we're just so in alignment with what we want to give to the mom world.
And I'm just really glad that I've gotten to know you through this whole process.
So yeah, let's see. I've got three kids.
They're five and under. My oldest is five and then my son who's three. And then my youngest, he's 16 months.
So a little bit of back story.
I've always been into dance. I started dance when I was five.
I did the studio thing, did it in school, moved to LA when I was 18,
pursued dance there until 25, then moved to China for dance.
Then met my husband there, then had our honeymoon.
Found out we were pregnant, we were on our honeymoon in the Philippines.
And we were like,
Thank God we had the visa and everything lined up, ready to go.
So I was like, I'm not having this baby in China because
I couldn't speak very good Chinese, and they still don't let them into the room.
So I was like, How is that going to work?
And he was pretty much fluent.
But anyway, so I came home six months pregnant with my daughter,
and then he came two months later, and then she was born two months later.
So it all timing worked out.
And we started fresh back here in Arizona, where I was born to be around family.
And after I had my kids, I was just like, I wasn't used to being that heavy.
Let's be honest, the baby weight,
all of the body changes that happened, I just wasn't used to it.
And I didn't recognize myself.
And I think all the typical things that we go through as moms.
And so I was like, Well, I have the felt like, What was I doing when I felt like me?
And I was like, Oh, I was dancing all the time.
It was my work. It was my passion.
It was everything I did.
And so I never looked at what I did as like, I have to work out.
People like, I got to go to the gym, be fit, and lift weights, and run.
I never was a gym person.
Sometimes I would run because I did a treadmill when I did go but I very rarely went because I was always so busy dancing, so I didn't realize how much what I was already doing was keeping me active or keeping me healthy and keeping me connected to my passion my whole life until I had my babies and I wasn't doing it as often.
And so when I had that question, what was I doing when I felt like myself?
I was like, oh, yeah, I was moving.
It was simple, so simple. I was just moving more.
I was dancing. I was sweating. I was doing something that was really enjoyable for me.
So after my second, I started.
I was like, Okay, well, I just… And the pandemic hit.
I have two pandemic babies, right?
So everyone's locked in and everyone's
dancing on TikTok and doing all these things.
So I saw an ad, to be honest, I saw an ad of like, you can have your own app.
And I'm like, me, app techy person? Yeah, no, thanks.
What? But then he started talking about if you teach something and online courses.
And I'm like, yeah, I watch those all the time.
I'm all about self development and everything.
But I never had that epiphany of like, you should teach
dance at home to moms that are in my same boat, that miss dancing,
that want to do something fun, that can't get out of the house because
they're strapped to the home because they have no one to watch their kids.
It doesn't have to be like this where we just feel like we can't get any
self care in with what we desire to do for our workout.
So I know there's a million options
and things to do out there, but I thought when I saw that ad,
it was an answer to a deeper calling of what I had been feeling for a long time.
And so I just hopped on it. And I took the program and they say it takes 30 days.
It took me 60. That's okay. I gave myself grace.
I followed the steps, implement, watch, implement, watch, implement.
Because I had to film my content and choreograph everything, of course, when you have a goal and you see this goal, and then it gets you moving in action.
And so it was like, okay, cool. Now I'm doing it. I'm doing it myself again back home.
There was this bigger purpose of just my workout to do it, but how can I serve others and reach moms that are feeling the same as me?
That's one of abundance for moms who's born. And so, yeah, that's when Abundance 4 Moms was born.
And yeah, just been trucking along, trying to reach as many moms as I can.
So that's it in a nutshell.
I know it was a lot.
Catherine Wilde
I love it. Thank you for sharing your journey and I love the name abunDANCE.
And thank you for your honesty about that.
I think we do feel lost after this big life change that we have.
And sometimes you have to ask, what is it thata I want to feel?…What makes me feel like me?
And how can I reconnect to that?
And there are so many body changes and everything.
And you're right, so often we don't have time to go to the gym for an hour, especially when our little are little or when there's a pandemic.
I love that you did this for yourself, and then you found a way to help others, help other moms with it.
And I just love…So at our house, we really enjoy music. We love turning music on.
We love singing to it. We love being silly and moving to it.
And even before this call, I was just getting things ready for us. And I had this feeling like, I just want to turn on a song.
And I knew what song I wanted to turn on So I turned that song on and jus following that instinct that we have sometimes.
I love it because it really can just be that simple. Just turning on a song and moving.
Yeah, we love doing that at home.
And it just like doing those little things, it doesn't have to be this hour long time for a workout or whatever, right?
For whatever that you want to do for yourself.
It can be sprinkled throughout your day.
Do you feel overwhelmed and anxious?
Do you wish you could stop losing your
temper with your kids and just have more fun as a mom?
Do you crave finding more time to do the things you love without feeling guilty?
I get it, mama.
I've been there.
That's why I created Vibrant Mom Life.
Imagine what life would look like if you
could finally get out of survival mode, consistently find time for yourself
and be the calm, present mom you've always wanted to be.
This membership will help you step out
of anxiety and overwhelm and help you find time for yourself without the guilt.
Inside Vibrant Mom Life, you'll find monthly themes that will help
you shift your mindset, get out of survival mode,
and find time for the things you love, all while being the mom you want to be.
Plus, you'll find guided meditations and yoga practices that will help you
effortlessly infuse your days with self care.
I know that some days are harder than others so you'll even find a library of short and sweet guided affirmations so you can simply press play and reconnect with your inner calm in just minutes.
Click the button below to join Vibrant Mom Life today so you can stop running on empty and truly enjoy mom life.
I can't wait to welcome you inside, Mama.
Catherine Wilde
And you touched on this, it's that self care piece that sometimes sits on the back burner for us as moms.
So what are your thoughts about doing this intuitive movement, to getting back in touch with yourself, dancing, whatever feels good to you, and self care?
What's the connection there?
Or have you found that there's a connection?
Audrey Benson
Yeah. To me, they're one and the same.
I don't know because that's just always been my go to.
That was just something I was passionate about before I had my kids. So when I think about doing something I enjoy or something that I like, dance is just top of my list.
And so if I were to think, yeah, self care, find something that you like to do, something that a hobby, something, whether it's journaling or walking or whatever your thing is, dance would have topped up for me anyway.
So I don't really separate them. I know that that's my thing.
I have in the beginning when I'm creating the choreography and I had this, it felt as if…
Because as an artist, you know when you get in your zone.
Sometimes, let's just be real. You don't want distractions when you're in your zone.
And when someone pulls you out of you zone, you're like, hold on, I almost done choreographing.
Well, so I have that two eight count bluster, whatever it may be if you're a painter, you're like, hold on, I don't know.
I just can't imagine any art form, when you're in the flow of doing what you're doing, it's not fun to get interrupted.
And when you have your kids, of course, I had to learn that, okay, if I'm going to keep doing this, I am going to get interrupted.
So how can I still do this and feel that connection with them around? And so that was an adjustment.
And of course, even when I'm filming the content, my husband watches and downstairs for me.
It's like, be quiet, be quiet.
But the good thing, if I can hear the same time, it's like, this is life and this is four months.
So if they run through or they say pop in and say, it's totally fine, we get it. And it's more about, are you taking the small action?
You said it doesn't have to be a whole hour So most of the content and the choreography is a 25 minutes less than.
There's a warm up and a stretch and then the choreography and a cool down.
But you can always hit pause. You know how many times I have to be like, hold on, pause, and then switch, change a diaper, or the laundry real quick.
As long as you're still doing it, I think that's the end game.
You just have to do it.
How you go about doing it, it's flexible, which is cool about what the pandemic did for every industry, I feel like, with just everything going virtual and stuff and people working from home.
We began to see, we had a little bit more compassion for people at home for what they're doing at home, like home life because we all were locked in.
And so I think it also gave us an opportunity to say, hey, I still want to do what I'm going to do.
How am I going to do it with distractions or no distractions?
If you don't have any, I mean, yeah, awesome. Just get it done.
But if you do, yeah, get it done.
It's still feasible.
And so I had to, I'm rambling, but I had to make that connection, my brain switch from, I got a choreographed and I want my zone.
Everybody leave me alone to, oh, no, I can still be in my zone And then they can be right there.
Actually, it's good for them to see me in my zone. Maybe I could play and the amount of times now I know how much they know the music or a little arm move, my daughter will chime in.
And I'm just like, that feels fulfilling to me, too.
That's still what I'm offering these mothers is lea ng out into my children and showing them being healthy and mommy's taking care of her and not being so anal in my own mind about it has to be done this way.
And I think motherhood is just overall…it'll teach you that real quick.
You can't control everything and always having to be on this fit schedule and this, this, and that.
You learn how to be flexible very quickly and how to give yourself grace quickly. Hopefully, we learned that. That's a day in and day out practice.
But yeah, it's all one and the same for me.
I was rewatching our interview actually and how you talked about the hat changing and stuff and how everything and just being.
I really soak that into my life now to and understanding that that's like, oh, that is what I'm doing.
I don't think I was aware of that until we had our conversation. So thank you for that because those nuggets bring out awareness in all of us, whoever's watching.
So yeah, I don't think it has to be separate.
And I think you can really take care of yourself when they're present or even if you're interrupted.
And just if it's not exactly how you wanted it in that moment, try again tomorrow.
It's not the end of the world.
Catherine Wilde
Yeah, exactly.
I love that so much that self care is…The things that bring you joy, it's not something separate.
I remember when I first started, like, okay, I need to do self care.
And so I look for, this is what I need to do. It needs to be separate from my kids.
All these things that made it harder than it needed to be and took some of the joy away from it.
I love that they're one and the same for you.
And if anybody listening, at the time of this recording, there's a beautiful self care summit that Audrey put together, which is what she's talking about with our chat.
But yeah, so I love that.
Okay.
I love that your kids are part of it, that you find your flow.
You're so right.
Motherhood cracks us open, has us go out of control. There's no other option, really. So I love that.
Okay, so you walk moms through the choreography, the warm up, the cool down.
If there's a mom who's like, That sounds really fun, but I'm intimidated by that.
I've never danced before. I don't know what I'm doing.
What would you say to her if she wants to try out dance?
Audrey Benson
Get over it.
That's blunt, right?
Anything that you've never done before just look at your baby and remember, the first time they walk you don't sit there and scold them for not getting it the first time.
We give our kids so much grace when they're going through a milestone.
And when we view ourselves that way, when we're going into trying something new, whether it's a dance class or a jiu jitsu class or I don't know, a painting class, whatever, something new.
If you've never done it, of course, you're going to feel intimidated. As an adult. Kids, I think, don't feel so intimidated initially because they're not as domesticated.
I don't know.
Catherine Wilde
Yeah, they're not as in their heads about it, for sure.
Audrey Benson
Yeah, they just go.
And we know that as we watch them.
And so I actually try to learn from them as much as I can.
So anytime you're feeling intimidated about trying something new, just remember your child, would they feel that way?
Probably not. And they're so connected to their core self, more I think than we are at times, that it's like, oh, yeah.
And if you're going to tell them, hey, you got to have confidence when you go to class or da da da da da, then you've got to be able to walk the walk.
They got to see you doing it, too.
So I think if you are feeling it, it's okay to feel it. But on the opposite side of fear is excitement.
And so if you can turn that, if you can switch the mindset before you even begin, you'll have a better experience.
One thing I want to say about dance that helps you see where you're at. And it doesn't matter how many years you've been doing it if you're professional, if you're a beginner, it doesn't matter.
Dance is such a powerful tool to show you where you're at now.
You can use dance as like…So say you're learning the choreography, and you feel like, Oh, I got this.
And you're like in it, and you're like, I got this.
And then you get a little too comfortable, you forget, your muscle memory hasn't memorized it yet.
And then you blank because that, trust me, that has happened many times.
I'll never forget it happened in Rihanna's audition, actually, before she was Rihanna, like big name, right?
I turn and face the back and I blanked out.
For five seconds, everyone was facing front.
I was still facing the back and turn around, picked back up and the show must go on.
And then I was like, Yeah, bomb that one in less. But I never forgot the lesson, which is in that moment because they had us facing the mirror to learn the choreography.
But then when it came time to judge, pick, they turned us to the wall. And so my direction got all thrown off.
And so when we're turning in the routine I faced the back and I'm like, yeah, that's the back.
Oh, no. And I just felt all miscombobulated. And it showed. And that's okay.
I was in my head. I was worried so much of like, oh, if I'm in the mirror, I know it because I can see the mood.
But I wasn't focused on feeling the mood. When you're connected to the feeling of the mood and you're not worried about what you look like or what anyone else looks like, then you'll trust your body and your body will remember because it has muscle memory.
The moment you start to think too much, your body will show that and that's usually when you mess up.
So anytime someone's thinking in class and if they mess up or whatever, especially in class, that's what class is for, to get good at this.
And so if you're not good at it, that's okay.
And just look at it as a tool of like, oh, I'm in my head.
My body is not responding.
My body is not responding.
I'm not remembering the mood on this part.
Clearly, I'm on here.
So it's like I try to, as I'm teaching break it down, go slow, but just trust yourself and go at your own pace.
The cool thing about the technology aspect of doing it is you're not in a group class where you just trust and you feel like, Can we do it again?
Can we do it again? Because you need it 10 times.
You're like, Can we do it again?
You're not in that setting where you would hold the class back, right?
Or maybe you are super fast learner and you get bored in class because you're like, they're going over it again.
Can we move on.
So the cool thing about the technology now is all you have to do is paus and go through it with your body and then rewind through it again.
You have that flexibility and that option until you feel confident.
That's what's really cool about it.
Audrey Benson
And it dance is a tool.
It's a tool to keep you present.
It shows you where you're at and don't beat yourself up if you're not present.
It's a practice to get there.
And when you are though,
and you do start to get better at getting present, and then you start really getting
into the mood and feeling the mood, it's the best connection.
It just has so many benefits because not only are you in tune with the song if you like the song and with your body, but you're going to start feeling confident yourself.
Can Intuitive Dance Help You Feel Happier?
Audrey Benson
Literally, there are scientific studies out there that show how much dance helps just in general.
When you think about how much of it is in our culture, when you think about when you go to a wedding, you go to a wedding reception, what are people doing?
Dancing.
When you go watch kids take their kid to a Disney movie, the scenes, the dancing.
Maybe you're not a dancer yourself, but you like it so you think you can dance and you pop it on your TV.
It's entertaining.
It's connection. It's community.
It's all the things.
And yes, we have the different styles and we have free styles.
We have all these whatever styles you want to do.
But at the end of the day the benefits that you give yourself and your body when you choose to move whatever your movement looks like, it's so juicy and it's so good.
And it helps with dementia, it keeps you young.
I could go on forever.
It sheds the weight without you even thinking, Okay, I need to lose the weight.
Because when you're tuned in, then your body…because you can't be happy.
No, you can't be super depressed, turn on a happy song, dance like these happy movements, and still feel sad at the same time.
Your brain literally gets confused with the chemicals that are being released from the movement.
And so when you use it like that as a tool, even if you are having a bad day, like, okay, today was hard.
I didn't get up early enough.
I didn't get my self care before my kids woke up and da da da da da.
That's how to do it in front of them. When we get downstairs, we're going to make a cake and I'm going to turn the music on.
And even if I'm feeling like, Oh, something's happening, it's bothering me.
But if I just know that I'm using this music in this moment and I have that intention of like, I'm going to turn the song on, I'm going to get moving.
And then just ask yourself, how do you feel after?
You'll feel a huge difference.
And then if you say then the problem comes up again two hours later and you're still struggling with that same problem or whatever, do a different song, do another song, do the same song, five times a day if you have to.
But once you get in the pattern of like, this is the tool I can use to help hold me out of my postpartum depression or whatever sadness or frustration you're feeling, dance is just a really powerful way to a tool that you can use.
Just look at it as a tool.
Don't be intimidated by a tool.
It's there for your benefit.
Anyway, that was long again.
Catherine Wilde
I love that.
That touched on so many things that I did want to ask you about, about moving that energy through your body, like emotion, right?
Energy and emotion, like moving that through us is such a powerful thing.
And I love this way of looking at danc because it reminds me of it's how I look at yoga or meditation.
We take time to do this thing in our lives so that we can cultivate this way of being.
And you're saying dance asks you to be present and asks you to be in your body.
And what a beautiful thing to cultivate in your life, being more connected to yourself.
Sometimes I think things we can judge ourselves on when you're following choreography is like, I didn't move exactly that way, but you can bring your own style into it.
Like you were saying, however you move, that adds your unique twist and touch to it.
And you're right, it is in so many cultures and so many things.
Even if you don't dance, it's fun to watch.
There's all the layers to it in the community.
I love all of that so, so much.
Thank you.
I'm feeling inspired.
Audrey Benson
There's a reason, too, why people like Tony Robbins have you get up and have you do movements when you're affirming your new belief or whatever?
Because it integrates into your body.
So you can use it for everything.
You can dance to your affirmations with something I really love doing, too.
It doesn't have to be follow step by step by step what the teacher…You said you can add your unique flair and all that.
However, if you do decide to go do professional dance, you want to be able to know how to turn those things on and off.
That is a skill and there are techniques to things and everything.
But if you're just like, Oh, I'm new to dance, and how does this work?
And you do.
You got to start to feel comfortable, not always confident.
You got to start to feel comfortabl in moving, just taking that little step to move.
And it helps when you do have a group of people to do it with that you see someone or you have a teacher to learn from that you see them doing it and you can model, of course, just like anything.
We watch by who are modeling after.
But yeah, I recently, like, I led a like in worship at Bible study, I added movement to the song and had as an older crowd and had them totally moving their arms.
And one of the ladies said after, Oh, my gosh, I need to do this every day.
And I thought, Yeah, isn't it? It's so simple.
We breathe every day.
We don't think about it.
But how much do we hear?
We hear music all the time.
You probably maybe rock out in your car or maybe hear it in the grocery store and everyone's just…
That's why my favorite music, like Justin Timberlake, "Can't Stop The Feeling".
Everyone's just so free.
And when you said, we watch "So You Think You Can Dance", we're entertained by it.
Why are we entertained by it?
Because we noticed when people are dancing, they're in spirit to their connection of who they are.
They don't care what other people think.
They're going for it, and that's contagious.
Even if you're bad at it, it's still like when you see someone who doesn't care what they look like and they're free style and they're just going for it, that person touched you.
That moment like, Oh, I wish I had the confidence to do that.
Or you were thinking something like, Wow, they're totally in it.
Good for them.
And maybe you don't want to take it so seriously and learn how to do all the steps and whatever.
But wherever you are in your journey, I just encourage you to try it.
Just tell Alexa to throw a song on while you're making a pancake or cooking or whatever and just allow whatever wants to come out to start moving.
And don't judge it.
Just go, oh, interesting.
Take yourself into observer mode and go, Isn't that interesting?
I wanted to move there.
I wonder why.
It can release.
There's a reason it's called dance therapy, too.
So then everything gets bottled up and stuck in us.
And so I feel like dance is a really cool way to help release all that, help get you re-centered, get connected, shed the light, get wet, get community, all the things.
Catherine Wilde
I love that.
And I love the affirmations thing.
I'm going to try that.
That sounds really fun.
And you're so right.
What an amazing benefit to get to move in a playful way and get feel fit in your body, feel stronger and lose the extra weight that you've been wanting to.
It doesn't have to be so rigid.
The Power of Pregnancy & Free Flow Movement
Audrey Benson
I even danced with giving birth by myself.
I was like, okay, I'm going to dance this.
I'm going to dance through this because it's smooth.
The baby has to come down the canal.
How can I help?
And so actually, all the way there to the hospital, we turn on the radio and Jay Z was playing, I was like, turn it up.
I was just trying to distract myself and keep dancing.
Then we got there and I was like, Hey, turn him off.
I don't want to give birth to Jay Z, no offense to Jay Z And so I turn on Bob Marley.
And so it's like "Buffalo Soldier", and I was literally just in between contractions or surges.
I call them, like, full on letting everything move.
And that was my quickest…It was fast.
And a lot of it, I think, had to do with I was like, everybody was just…
It was funny because they were like, One second, you're like.
Be quiet.
And then the other second, be loud because they had their masks so I couldn't hear somebody.
I can't hear you when they're trying to ask me a question.
And then everyone's talking like, everyone, be quiet.
I'm trying to focus on being in tune and allowing.
But I'll never forget when they left, there was a moment when I was in there alone for…
Well, I think my husband was behind me and it was just me and him.
But there was like, I couldn't see anyone.
There was no nurses.
And I was on the edge of the bed.
And I remember, Oh, my gosh.
This baby's coming now.
And how quick I felt him drop.
And a lot of it was like, I had no… I don't know.
I almost felt like if I had a fourth, can I be alone the whole time?
Maybe it'll help. Just to fully tune in.
And then I had this overwhelming, like, Is someone catching him?
Because it felt like when they dropped initially, it's like, Oh, is he coming out?
But I still have a good 20 minutes left.
But anyway, yeah, I was like, I'm going to dance through this.
And he was my quickest one.
So I trust the power of movement and dance with everything in my life.
Catherine Wilde
I love that. Yeah.
And it really just that tuning into yourself.
That is the place that we want to live from, right?
That really connecting with our true selves.
Catherine Wilde
And I love that. I love that story so much.
I feel the same.
The more I was able to just go inward and move in the way that felt
right in the moment, giving birth, that helps so, so much.
So powerful. And I think the other thing you were saying about at your church, the woman who was saying, I want to do that.
We see it so, so much.
Our culture is just like, we sit in chairs. Sometimes we sit on the floor, but maybe not even that.
We sit in our cars. There's so much sitting on the couch, everywhere.
Just the act of moving moving your arms a little bit, taking a break to check in and move your body.
I think we lose a lot of our movement because we don't use it.
We don't stretch and touch our toes Those things start to ache.
And like you were saying, it keeps you feeling youthful.
So many things to take away from this.
Thank you so much.
Catherine Wilde
I always love to hear you've been on this beautiful journey of dance and motherhood and all these things.
If you could go back in time to any point in time with the wisdom that you have now, what would you share with yourself?
Audrey Benson
My first thought is make time to tune in.
Just make that time.
We all have the same 24 hours in the day.
Even if it's only 30 seconds is all you get.
Even if it's five seconds here and five seconds there and five seconds three hours
later, make the time to tune in because all the answers are within you.
Yes, we help each other by doing stuff like this and speaking and reaching as many people as we can.
But my true belief is everybody has the wisdom within them.
And so if you can get quiet enough…And sometimes it's not always about getting quiet either.
It's about listening to a nudge that tells you to act on something.
And maybe that action is noisy.
Maybe it's music and it's loud.
Or maybe it's whatever.
That would be my biggest thing.
I'd be like, "Audrey, take the time to tune into you and listen to your guts."
That is the truth of where you act from.
And that inspired action you take will ripple out into everyone you meet and everything you do.
When you live from there, you'll thrive.
So I think that would be my main thing.
Catherine Wilde
I love that.
And how amazing would it be if every single person on earth took at least 30 minutes just to be with themselves?
I mean, 30 minutes, 30 seconds to just stop and connect and tune in.
We live in such a busy world. That is so beautiful. I love that.
Definitely going to take that with me. Thank you for sharing that.
And thank you for everything.
Thank you for all of your wisdom, all of the tips, sharing your story.
Can you let us know where we can find you online?
Audrey Benson
Yes, absolutely.
So you can go to abundance4moms.passion.io That's where you can see all the stuff I offer in the app.
It's on Google Play and it's on Apple Store, and it's also a web page. It's all three.
So you can type in abundance4moms on the Google or the Apple Store, or just type it in on your browser, it'll pop up. And then for my socials @AudreyBenson.
Catherine Wilde
Thank you. I'll have those in the show notes so everybody can find you and connect with you.
Thank you for being here and for sharing your wisdom with us.
Audrey Benson
Thank you. I'm so honored to be on your podcast.
I love it so much. Thank you, Catherine.
Thanks for joining me, Mama!
I'm over here smiling from ear to ear and giving you a big virtual hug.
I love spending this time with you.
You are amazing for showing up and carving out this space to nourish your soul.
If you are loving the Soul Care Mom Podcast, be sure to subscribe and leave a review.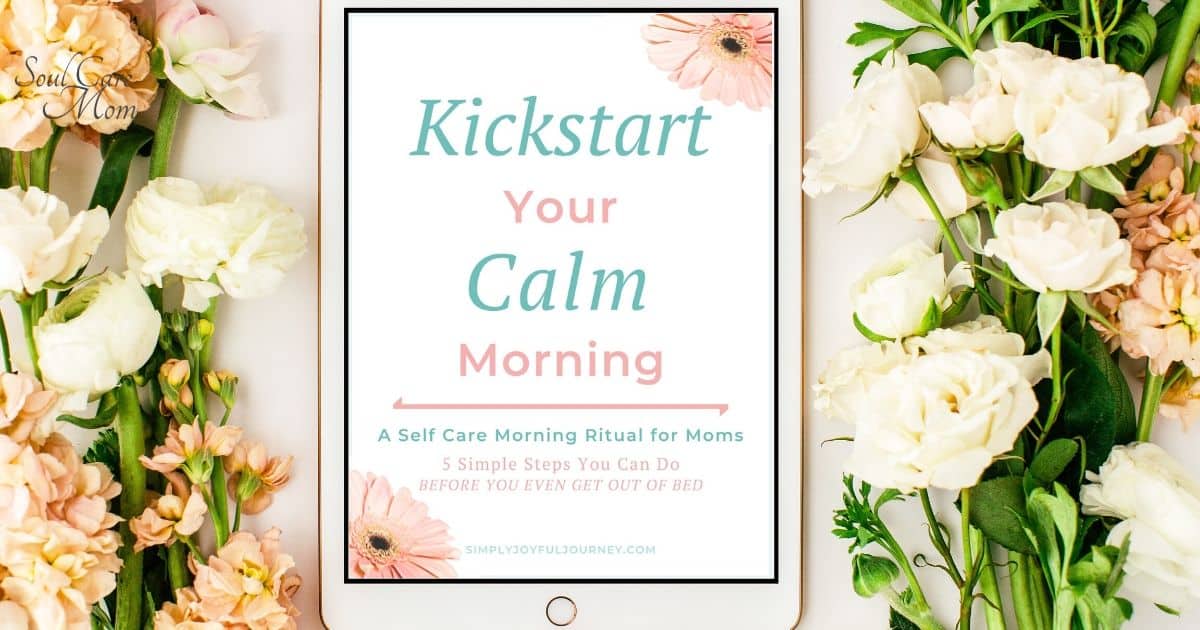 And if you are ready to start your mornings, feeling calm and energized, get Kickstart Your Calm Morning a self care morning ritual for moms as a free gift when you join the Soul Care Mom community.
Click the button below to get your free gift and start feeling like a calm mom today!
Sending you so much love, Mama!

Save This Soul Care Mom Goodness For Later!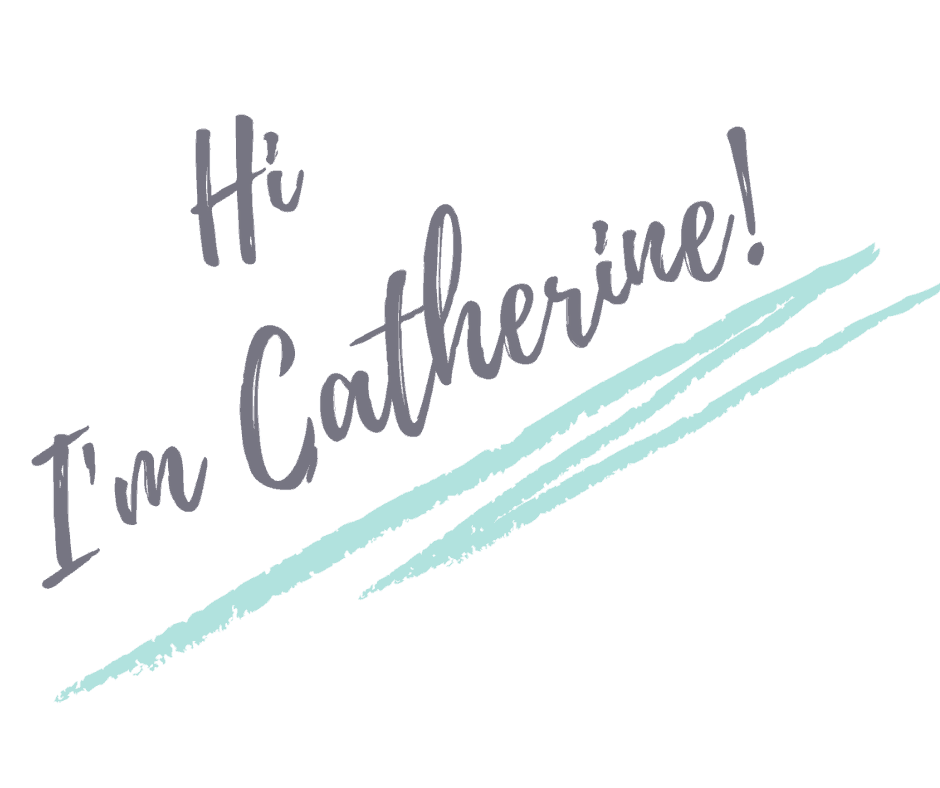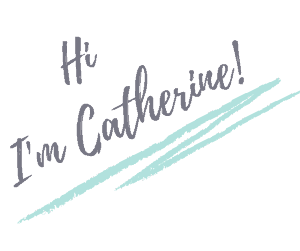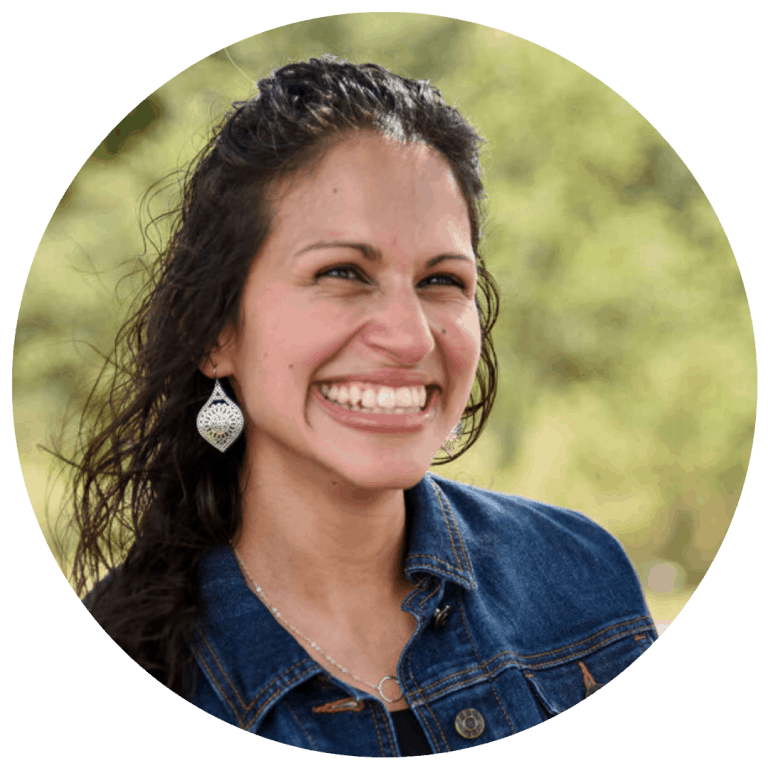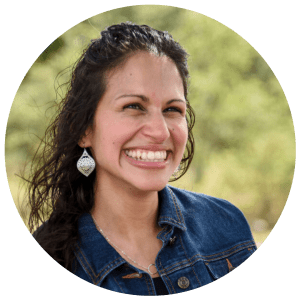 I'm Catherine Wilde homeschool mama, yoga & meditation teacher, best selling author, and mom life coach. I believe you can feel calm and find your unshakable confidence as a mom, when you first care for yourself.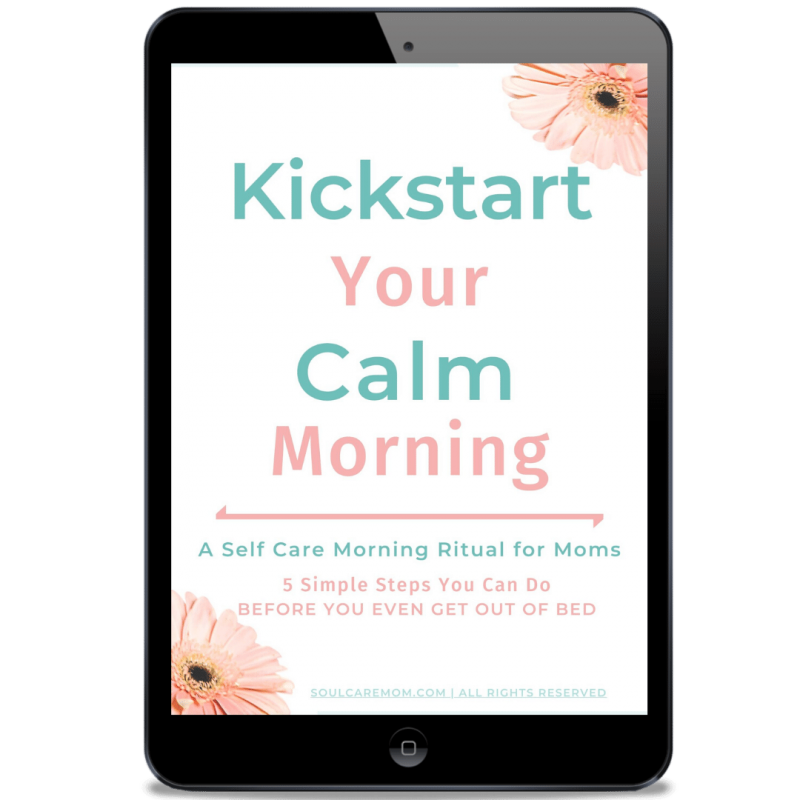 Enter your email address & get instant access to 5 simple steps that will help you feel calm before you even get out of bed! Plus get soul care goodness delivered to your inbox!
We respect your privacy. Unsubscribe anytime.