[Do you feel overwhelmed as a homeschool mom? Explore these 4 simple tips that will help you get out of overwhelm fast!]
Whether you're a homeschool Mama or not, if you feel like homework time, homeschool time, or parenting, in general, is hard. And you find yourself at the end of your rope really quickly, but that's not as the vision that you have for the time you spend with your kids, then let's talk.
I want to share four tips, four things that we do to help me stay calm, grounded, and centered.
This doesn't mean I never get frustrated, overwhelmed, or upset. But these are things that I do to help our days run more smoothly. And to help me stay connected with my kids in with myself.
How to Avoid Overwhelm as a Homeschool Mom
You can also listen to this episode on iTunes or your preferred podcast platform.
[Please Note: This post may contain affiliate links. This means that Soul Care Mom may receive a small commission if you click through and make a purchase, at no additional cost to you. Please see Disclaimers for more information.]
1. Build Space Into Your Day
The first thing that I do to avoid overwhelm as a mom is that we build in space.
This is going to look different for different families. We are blessed to be able to have some as where we go out and do fun activities as other days where we stay home. So that means that we can be comfy some days and just have a whole day of less activity. More slow, and things that we can do at home that are more cozy. And then other days where we can go out and adventure and explore and as spend time with friends and go on field trips.
Or maybe you do co-op things. Whatever your day looks like. So that's how you can build space into your week, but you can as build space into each day.
So say you know you are going to go do something in the morning. You can always create some downtime in between your morning and afternoon activities, right? So the middle of the day, allow time for everybody to do something sort of coming as quiet so that you get that break as well. We have a quiet time that we have every day, which there are some days where that doesn't happen if we are out all day. But typically after lunch, my girls and I are the older ones we might finish as some reading after I lay my little one down for a nap.
And then all of us have some time to do something quietly, whether it's rest, read, play quietly. That's a really beautiful time to allow everyone that restful time because we all need rest and creating that habit from an early age is a really beautiful gift to give your kids. And it also gives moms a break. A break from all the questions. A break to focus on what you need. And giving that to yourself before all the afternoon fun starts.
2. Diffuse Calming Essential Oils
So the second thing that we like to do is to incorporate tools that can help us to as come back to the present moment. Essential oils can be a great tool practice self care and help you find your calm. And one of my favorite ways to do that is to simply diffuse essential oils. So if you love diffusing using essential oils be sure to just put your favorite oil in your diffuser.
It's such as simple way to bring self care into your day. It hardly takes any time. It's simply putting a couple of drops of oil into some water and pressing the start button. And it just helps your whole home feel infused with calm.
If you are not sure where to start one of our favorite oils to diffuse is lavender. Lavender is such a calming oil. It has such a calming scent.
This is one that I take with us pretty much everywhere we go. I have a little tiny bottle that I take with us. We put it on bug bites and scrapes and bumps. But it also serves a dual purpose.
For example, if we get a scratch or something while we are out, it helps to clean a scrape, but also we're breathing in the oil and it's helping us to calm down from any emotional upset.
It's such a great versatile oil. I highly recommend you try it if you haven't tried oils yet
If you'd like to learn more about essential oils for mom life and self care be sure to explore the Free Essential Oils Course for Moms.
3. Allow Space for Playfulness
The next thing that we like to do is to make sure we are bringing fun into our day, playfulness. Because it can be easy to focus on all of the things that we need to get done and then we miss having fun on the journey.
So much of learning happens through play. Allowing our kids to have the space to be playful. To just enjoy playing and be curious and as questions. A lot of learning happens there.
One of the ways as moms, we can get into that playful zone, that playful flow. And to help our kids do it as well as to just turn on a piece of soulful music and dance, be silly, and have fun.
We try to do this anytime we've been reading or sitting for a while. I can see my kids are getting squirmy and anxious. Let's as get our wiggles out and dance. It shifts the energy as raises the vibration.
If you do love the idea of having spontaneous dance parties and you are not sure where to start with music, explore these soulful playlists!
This fun yoga sequence is another way to help you and your kids find playful movement any time!
It helps everyone get their wiggles out so that you can come back to focusing on the tasks at hand.
4. Do Something Just for YOU
The fourth tip is to take time to do something just for you every day. I highly recommend that all moms take time to practice self care. Because it helps you to feel nourished. It helps you to know what you need and take care of your needs. Because who better to take care of yourself than you? Right?
You know in your heart what it is that you need as you can give it to yourself. And you are so worthy of that. These can be simple things. It can be simply pausing to take a few deep breaths. It can be doing something like making yourself a favorite cup of tea and enjoying that tea. Just for you. That's so soul nourishing.
Take time for things you love. If you enjoy baths make sure you are taking time for that for yourself. If you enjoy spending time in nature, which we have been doing so much as lately. You can go for a walk or incorporate nature into your homeschool day.
The other day we took a little hike. We brought a blanket with us and some snacks and we brought a little bit of our school stuff. So we sat and we had a little picnic and we enjoyed some reading together.
Incorporate those things into your day. That's one of the beautiful parts about homeschooling or even doing homework after school is that you get to infuse it with things that bring your family joy. And bring you joy. That's such an important part of the journey. Life is happening now. Make this moment count. Being present in this moment. And just enjoying that connection that playfulness and fun that comes together from the dynamic of your family.
This is a beautiful way to not get as stressed out and overwhelmed and allow yourself to go with the flow more. Know that things are working out the way they are meant to.
Your children are learning. I think one of the things that I had to kind of wake myself up to when we first started homeschooling is that it didn't have to look like a traditional school. Because I didn't have a classroom of 30 that I needed to make sure we are learning all these things. I as doing a little bit more one-on-one work. We had space to add more play. We had space to do things in a way that worked for my girls. In a way that helps them learn best and helps us to create a beautiful flow and rhythm in our home.
I hope those tips help you to get out of overwhelm as a homeschool mom. And I would love to hear your favorite tip.
Which one tip are you going to try out first?
I am wishing you the best school year! And I'm sending so much love, Mama!
You are so worthy of self care. Keep taking care of yourself.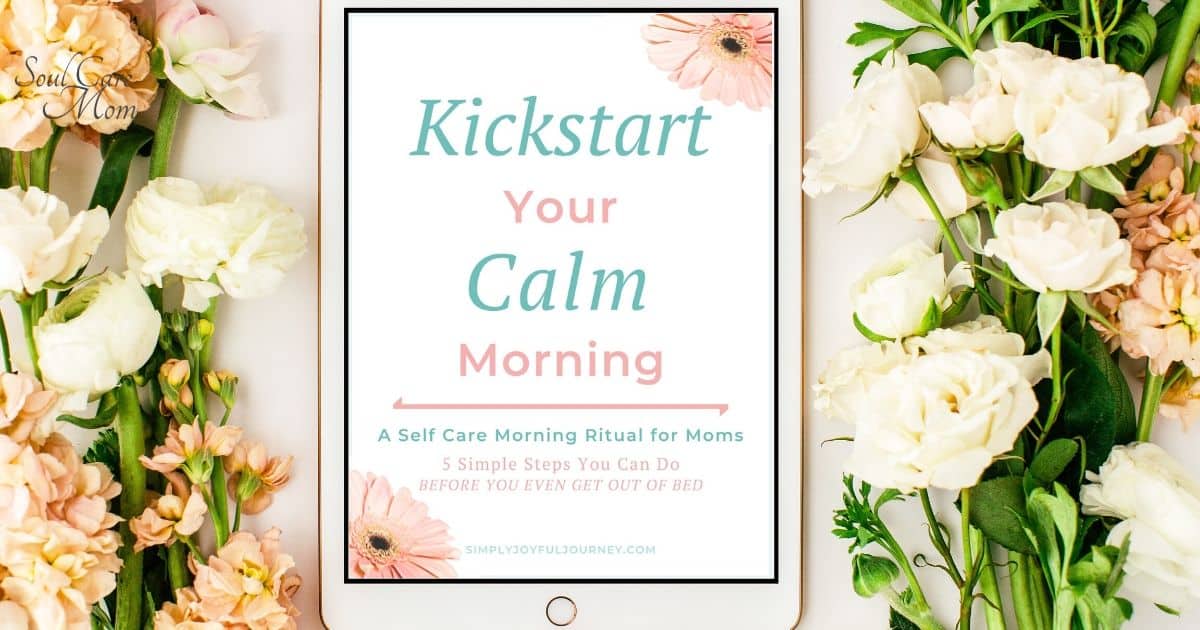 Join the Soul Care Mom Community and get motherhood and soul care inspiration delivered directly to your inbox as well as instant access to a Kickstart Your Calm Morning Ritual for Moms!
Sending you so much love, Mama!

Save this Soul Care Goodness for Later!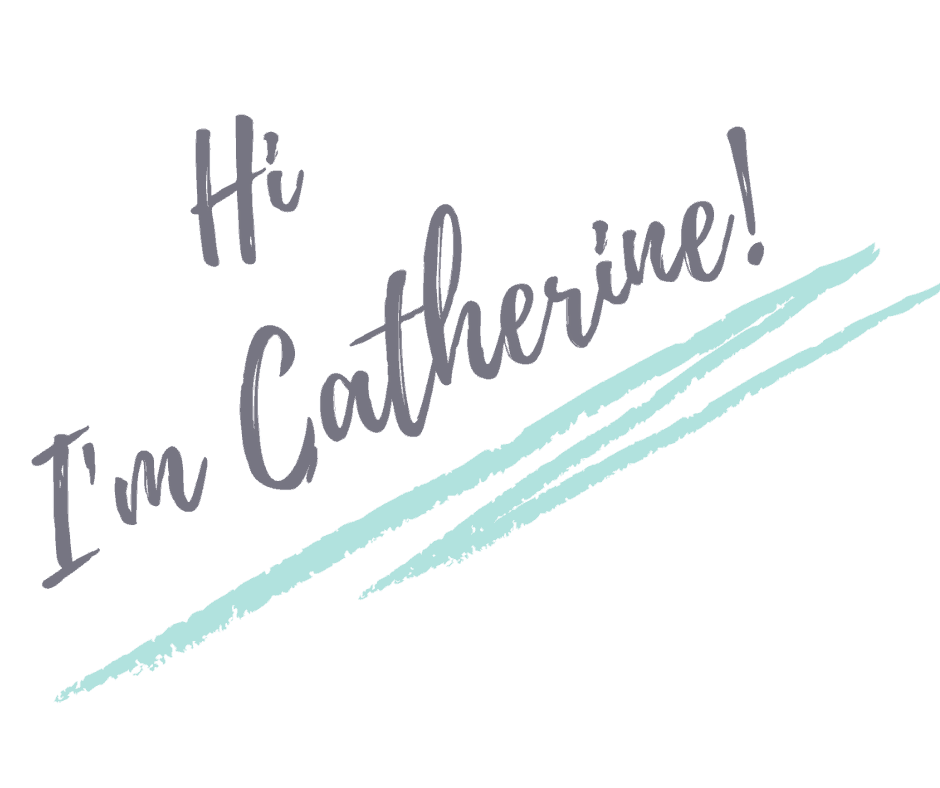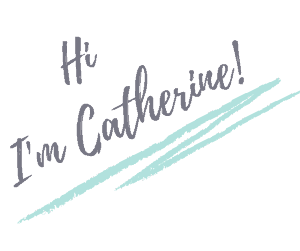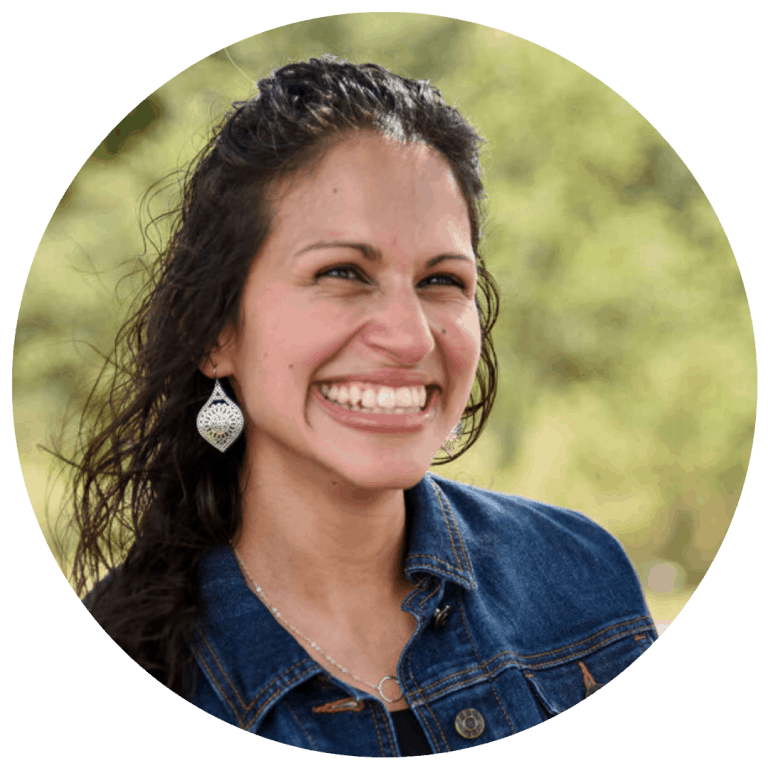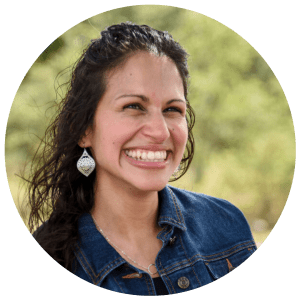 I'm Catherine Wilde homeschool mama, yoga & meditation teacher, best selling author, and mom life coach. I believe you can feel calm and find your unshakable confidence as a mom, when you first care for yourself.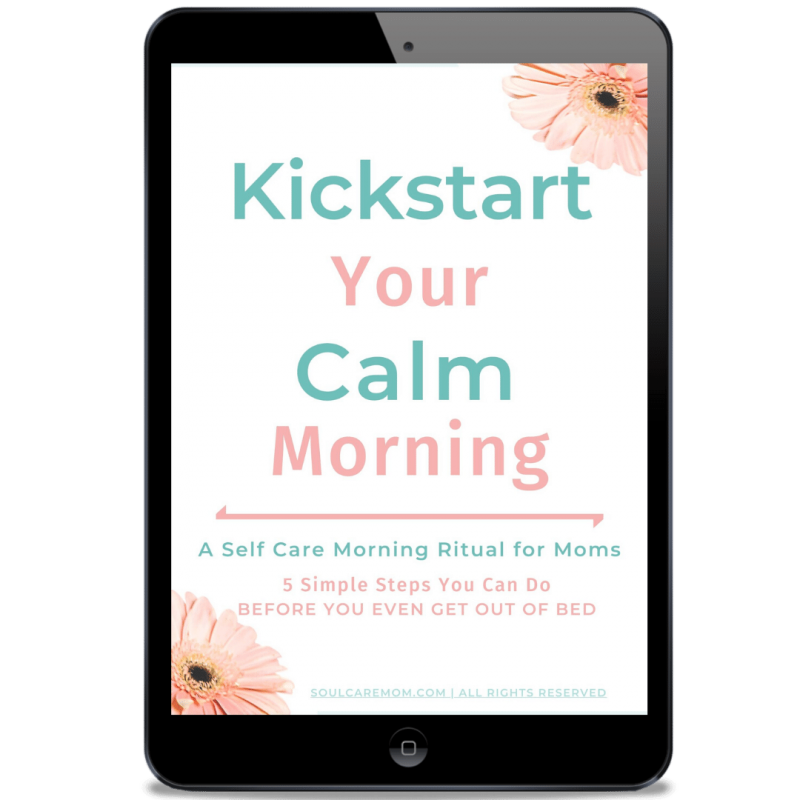 Enter your email address & get instant access to 5 simple steps that will help you feel calm before you even get out of bed! Plus get soul care goodness delivered to your inbox!
We respect your privacy. Unsubscribe anytime.